(Last Updated On: Agosto 5, 2022)
It is often difficult to find content that helps to learn a different language: for example, many people are looking for podcasts in Italian for foreigners, preferably for free, to start from scratch or to improve listening and understanding an idiom that we are already studying. Whether you are A1 or C2, there are a lot of free audio available, of any style and level.
In this space, however, I want to introduce you to some particularly interesting podcasts, designed specifically for foreigners who are studying this language or who are approaching it for the first time.
Before starting, however, I want to point out that on Ilovepodcast.it you can also read the Italian version of this article, i migliori podcast per imparare l'italiano.
Ok, let's see what are the best podcasts to learn Italian:
Quattro Stagioni con Laura
Quattro Stagioni con Laura is a podcast that replaces the previous "Al Dente", dedicated above all to those who are learning Italian from scratch or are at a pre-intermediate level . Every week Laura publish a short episode of about 5 minutes where she talks about her life, her world and general themes, obviously with simple and clear language, even if you are not yet at an advanced level. On the Podcastquattrostagioni.ch website you will also find other material, both free and for a fee: with a subscription of around 2 euros per month you can also download the podcast transcripts.
Coffee Break Italian
Coffee Break Italian podcast has various seasons, each one with a different level : for example, if you are at a basic level, Season 1 is the one for you. You'll find lessons of about 15 minutes together with the teacher Mark, Katie (also an Italian student) and the mother tongue Francesca . Furthermore, on Coffeebraklanguages.com website, you can access various sections and contents, including an Italian reading club, a blog and courses in other languages.
LearnItalianPod
On the LearnItalianPod website there are various contents and methods for learning Italian. In the Beginner category in particular, you can listen to 50 lessons that will teach you how to say hello, introduce yourself, ask questions, ask the time, book in a hotel or restaurant, etc…. You will also learn basic grammar and the most common forms of conversation used by native speakers, to better juggle in real life.
Obviously there are also higher level podcast categories (Intermediate, Upper Intermediate and Advanced). The premium section, on the other hand, seems to be no longer active.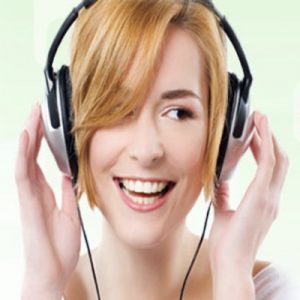 Italian for Beginners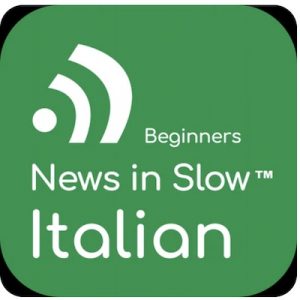 This podcast consists of 22 lessons designed for beginners and is mainly focused on grammar, idioms and tenses . It is presented in an original and different way than usual, like a theatrical show (from Act 1 to Act 22), to involve students more and learn the language more quickly and naturally.
News In Slow Italian (tutti I livelli)
Linked to the previous one, News in Slow Italian is another great podcast to learn Italian . Some of the main news of the week that caused the most discussions are commented on, but there's also space for grammar, idioms, pronunciation and much more. On the official website of the project, Newsinslowitalian.com , you'll find several podcasts divided by level, in particular:
News in Slow Italian Beginner;
News in Slow Italian Intermediate;
News in Slow Italian Advanced.
There are also courses and series to improve understanding and speaking in a fun and clear way .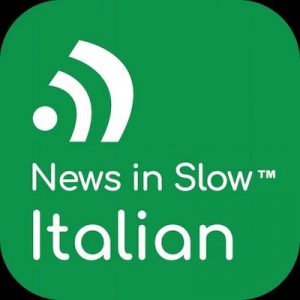 Italiano Automatico
Alberto Arrighini (or Albi to his friends) is the founder of Italiano Automatico, a very interesting project which currently has over 300,000 subscribers on YouTube . Almost ten years of experience of Albi on the Web and the passion for languages ​​have led him to be a real point of reference for those looking for a "natural" method to learn Italian.
Italiano Automatico ha also an Internet site where you have accesso to courses, blogs, quizzes and many other quality contents. Another note of merit of the Italiano Automatico YouTube channel is his grandmother Elide: she became a real mascot of the project.
The Italian Coach – Learn Italian independently
The Italian Coach was born from a Moreno Pontoriero idea, coach and "shepherd" who will help you finding the right mentality and the most effective methods to learn and improve the learning of this fascinating language. Moreno is convinced that no one can really teach you Italian like any other subject, through a "scholastic" approach: what is needed is the involvement on the contents and the subjective commitment. This is why the role of a coach might be the best choice to really learn a language. I also point out the official Italiancoach.net website , with all the info on the project, courses and other contents related to the podcast.
Italiano per Stranieri con Marco
If you already have an advanced or intermediate language level, I recommend you to listen to this podcast. Marco, an online teacher for some years, is aimed above all at those who already have a language base but don't want to stop improving in understanding and speaking.
On the podcast Italiano per Stranieri con Marco there is space for many topics, such as news, politics, science, history, etc…. There is also an Internet website, Italianoperstraniericonmarco.it, with the possibility of joining a community, booking a lesson and following the project's blog .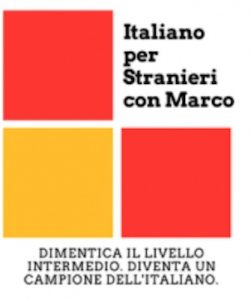 Simple Italian Podcast
Among the best audio to learn Italian, we cannot miss Simple Italian, a project by Simone Pols who wants to propose an understandable podcast, easy to follow, but with a natural language . Simone is Italian, speaks several languages ​​and learning foreign languages ​​is one of his big passions. He loves language learning so much that lead him to create a learning method based on the techniques most used by polyglots.
In addition to the podcast, you can know all about Simone's work by visiting the official website, Simonepols.com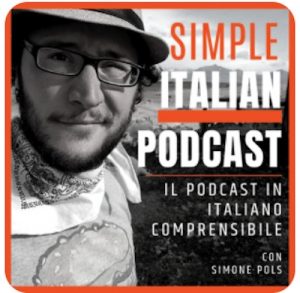 Speak Italiano – Pensieri e parole
Linda Riolo publishes a weekly podcast in "slow & easy Italian", great for practicing listening and immersing yourself in the Italian culture and language. The episodes are not too long (10-20 minutes), they range on various topics and are extremely pleasant to listen to. On its site, Piccolomondoitaliano.com, you can access premium content, such as individual lessons and transcripts of podcast episodes .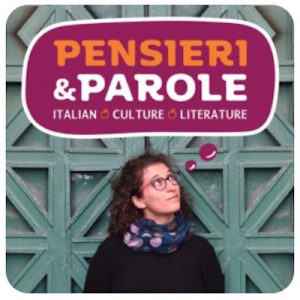 ItalianPod101
The LanguagePod101.com portal needs no introduction: it's a platform containing various language courses in audio format: ItalianPod101 is the branch of the project dedicated to the Italian language, with many episodes dedicated to culture, current events and the use of Italian in everyday situations. It's certainly an unmissable content for those who are looking for clear mini lessons full of suggestions.
I also recommend the project's official YouTube channel , "Learn Italian with ItalianPod101.com".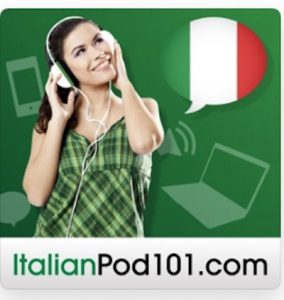 My Italian Podcast
"Learn real Italian, with real teachers! ": this is the phrase which Cristina and Sabrina describe their podcast, designed for those who want to learn this language like real Italians, from proverbs to idioms, from cultural peculiarities to the differences between region and region. The format of the episodes is usually a conversation between the two teachers, with explanations, advice on grammar and on the form of the sentences that are used during the chat.
The project also has a website, Myitalianpodcast.com , through which it is possible to get to know better the creators and to activate a "Pro" account with exclusive contents released every week.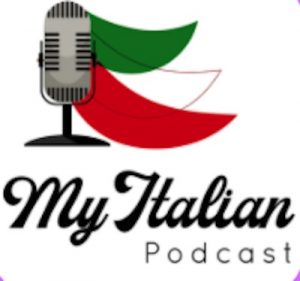 Learn Italian with Italy Made Easy
Manu Venditti is a lover of Italian culture and language, as well as the founder of Italy Made Easy, a podcast that is part of a project that revolves around learning, even for those that are starting from scratch. The official website, Italymadeeasy.com , clearly summarizes all the courses, lessons and contents that Manu makes available, both free and for a fee, to aspiring Italian speakers from all over the world.
For each episode of the podcast, a PDF of the transcript (free) is available to improve understanding while listening , accompanied by a series of questions regarding the content of the episode.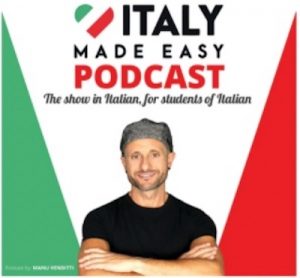 Vaporetto Italiano
Vaporetto Italiano is not just a podcast: it is also a YouTube channel and an website, Vaporettoitaliano.com: Francesco Cositore teaches Italian in a fun and natural way. The episodes available in the audio version are not many, but they are accurate and allow the listeners to know better Francesco's work and his style. On the website it is possible to subscribe to courses and even download a free Ebook containing some tips for learning the language effectively.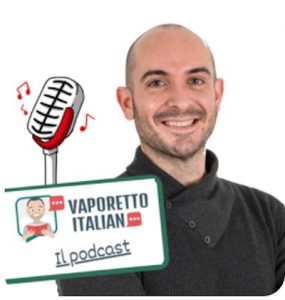 Learn Italian with Lucrezia
Another interesting and valid podcast for learning Italian is Learn Italian with Lucrezia by Lucrezia Oddone: the young creator, graduated in Applied Interlingual Communication at the Trieste School of Interpreters and Translators, Italian teacher, passionate about travel and the Internet, has also opened a YouTube channel and an Internet site, Learnitalianwithlucrezia.blog , with lots of contents and tips for those who want to improve their knowledge of the language. Lucrezia also offers courses on Listening, Comprehension and pronunciation, starting from level A2 and up to C1.
Italiano ON Air
Italiano ON Air is a podcast born in 2022, created by the Leonardo da Vinci School, a school that has been teaching Italian to foreigners in several Italian cities for since 1977 (in Florence, Milan, Rome, Turin and Viareggio). The episodes are short, around 4-5 minutes each, and they focus mainly on spoken language, such as expressions, idioms and common words. The episodes usually start from a cultural or current topic, explaining useful tips for the listener to learn Italian effectively. On the Scuolaleonardo.com website, it is also possible to find out the work of the school, the courses available and to download the transcripts of the podcast episodes.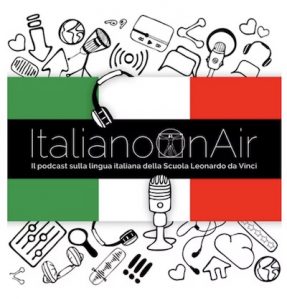 The Italian Escape
Italian Escape is another new Podcast, launched this year by a nice multi-ethnic couple (also in life), Gabriele Minucci and Angelique Lusuan. Drawing from their personal experiences, current events and culture, they use a "code switching" language learning method, which the concepts are discussed in Italian and in English. This system, according to Gabriele, allows to build trust with students and not make them feel frustrated by mistakes, a crucial aspect for those who don't know the language yet. To enrich the content we also find the transcript of the episodes, a blog to learn more about them and some premium content (accessible by activating a Patreon subscription to support the project). To learn more about the project, I refer you to the official website, Theitalianescapepodcast.com.
Italian LingQ
If you are passionate about languages ​​and methods of learning new languages, surely the name Steve Kaufmann is familiar to you: Canadian, polyglot, with an understanding of about 20 languages ​​and a lot of curiosity with learning topics that have accompanied him for over 70 years. Steve is the creator of LingQ , one of the most popular apps for learning languages. You can find a small website related to the project, Italianingq.com , with audio podcasts and very good transcripts, especially if you are looking for authentic and interesting content in the language.
In my opinion, these are the best podcasts for learning Italian that you will have to listen to if you are learning this language: as we have seen, some are more suitable for those who started from scratch, others expect to have at least a base from the point of view understanding grammar.
In some cases the contents are aimed at those who already have an advanced level, but in these cases it will not be a problem to listen to any Italian podcast, perhaps dedicated to the topics that you are most passionate about . For this reason I recommend you to bookmark Ilovepodcast.it in order not to miss the best tips, news and reviews from the world of podcasts, especially the italian ones.